About the Rise For Climate March San Diego
Why We March Program and Activities Getting There Events
Why We March
On September 8th, in conjunction with the Global Climate Action Summit, we will be in the streets of San Diego – alongside marchers in San Francisco and at hundreds of actions around the world – to show our leaders that we will accept nothing less than an immediate transition to clean energy, green jobs and a just and healthy planet.
We will come together to strengthen our movement. We will demonstrate our power and resistance. We will bring our solutions to the climate crisis and the problems that affect our communities to our leaders at the Global Climate Action Summit and demand action.
Join us as we march to:
Advance solutions to the climate crisis that are rooted in racial, social and economic justice and committed to protecting front-line communities and workers – including supporting local policies that move us to 100% clean energy and address environmental injustices, like Community Choice Energy and building out mass transit and active transportation options.
Commit to voting for climate champions who will promote solutions and block federal attacks on our air, water, and California's landmark climate policies.
Commit to keeping fossil fuels in the ground and no new fossil fuel projects.
Invest in our communities and transition rapidly to a clean and renewable energy economy that works for all – create good paying jobs that provide family-sustaining wages and benefits and preserve workers' rights, including the right to unionize.
March with us on September 8th as we rise for our families, our communities and our planet.
Program and Activities
The Rise for Climate March San Diego program begins at 8:30 AM at Civic Center and ends at 2:00 PM at South Embarcadero Park. Please feel free to join us at any point!
8:30 – 9:30 AM – A Prayer and Meditation for the Earth
9:30 – 10:00 AM – Check in, find a sign, and listen to live music by Emma's Revolution and The St. James Academy Youth Choir
10:00 – 10:45 AM – Rally with speakers
Kumeyaay blessing with Stan Rodriguez of the Santa Ysabel Band of the Iipay Nation
Todd Gloria, California State Assemblymember, 78th District
Jim Miller, Professor, San Diego City College; American Federation of Teachers Guild 1931; Environmental Caucus, Labor Council of San Diego and Imperial Counties
Lynne Talley, Distinguished Professor, Scripps Institution of Oceanography
Tim Dinh and Tony Luu, Community Leaders, Enviornmental Health Coalition
Georgette Gomez, San Diego City Councilmember, 9th District
Barbara Bry, San Diego Council President Pro Tem, 1st District
Rev. Dr. J. Lee Hill, Jr. Senior Pastor, Christian Fellowship Congregational Church and  Interfaith Justice Coordinator, Alliance San Diego
Sarah Mola, student advocate with Heirs to our Oceans
10:45 AM – 11:30 AM – March 1.3 miles from Civic Center to South Embarcadero Park with chanting, drumming, art, and enthusiasm!
11:30 AM – 2:00 PM – Activist fair at South Embarcadero Park with 20+ community organization tables, face painting, games, a food truck, and live music from the Naked I.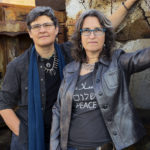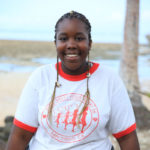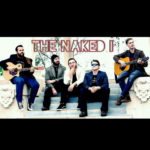 Getting There
Carpool
Need a ride? Have extra room in your car? Add or join a carpool!
Trolley
Orange or Blue Line to Civic Center Station
MORE TROLLEY INFORMATION
Buses
All stop within a few blocks of Civic Center. 2, 3, 7, 11, 30, 50, 110, 120, 150, 215, 235, 280, 290, 901, 923, 992
MORE BUS INFORMATION
Coaster
Unfortunately the Coaster will not be running on the day of the march.
MORE COASTER INFORMATION
Parking
The Evan V. Jones Parkade is located on the north end of Civic Center, at 1265 First Avenue. It will be open on Saturday September 8th. Parking is $2 for 20 minutes up to a maximum of $18.00 for the whole day. Metered street parking is also available in the surrounding area.